Best Time To Build A PC?
It has been a long time since we have seen the prices go as low as it is right now for PC hardware, especially Graphics card and SSD.
Thanks to Bitcoin crashing to its lowest in the recent times, lot of miners have been dumping their GPU's to get some resale value out of their investment while on the other hand, GPU sellers such as Nvidia and AMD are trying to sell their overstock of their GPU's for cheaper prices than it was during the BTC Boom period.
So, since prices are looking good right now, we thought how about we make a PC build guide for the budget gamer out there who wishes to play games like the famous APEX or even PUBG, CSGO, Dota2 and other esports games out there for a good price. This is a perfect time to build a pc or even upgrade your current build with prices being so low right now.
Prices will be given here according to online prices but we highly recommend buying them locally so you can save quite a few bucks if u so desire. We will be excluding Monitor, keyboard and mouse as usual in this build as well like we did in our previous builds.
Build is suggested according to the prices as on 25th of February 2019. We will be keeping a buffer of Max 5K over budget due to the margin of error of pricing difference.
The Build
CPU

: AMD Ryzen 5 2600

The first component we start off with this build is the CPU itself. Here, we are recommending the 2nd generation AMD Ryzen 5 2600 which is a 6 core and 12 thread processor and will be more than enough not just for all your gaming needs but also you would be able to do some light streaming as well across multiple platforms. It comes with a wraith stealth cooler as well which will be more than enough to keep this cpu cool during gaming and streaming loads and later down the line if needed, you can upgrade to a after market solution like the Antec Kuhler H20 which costs approx 5000 INR.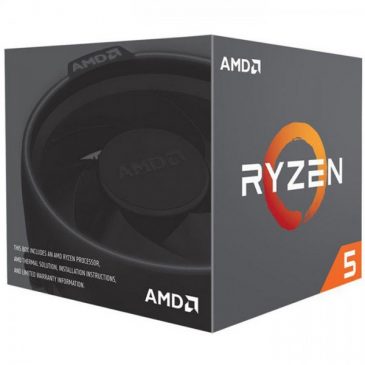 BUY LINK – Click Here
Motherboard

: MSI B450-A PRO

Next up we move on the motherboard and here we are going with the MSI B450-A PRO as its VRM's are as good as the ones found in their Tomahawk Motherboards and also does not break the bank while giving all the good features.
BUY LINK – CLICK HERE
RAM

: ADATA 8GB DDR4 3200Mhz

For the Ram department, we are going with the ADATA 8GB Stick of DDR4 at 3200 Frequency

For Ryzen builds, it is very important to choose 3000 Mhz or more frequency rams cause it utilizes it even better than Intel does and has a good effect on the FPS in games.

Anything below 2933 Mhz frequency is not recommend when it comes to doing a Ryzen Build as it directly effects Performance in game.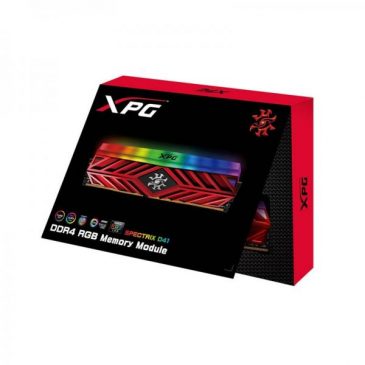 BUY LINK – CLICK HERE
SSD

: Kingston A400 240gb

Its  very important to have an SSD for the Operating system these days and its even better to have the games you will normally play daily to have them in the SSD as well.

We are going with the Kingston A400 240gb SSD here which is a great value for money as of right now.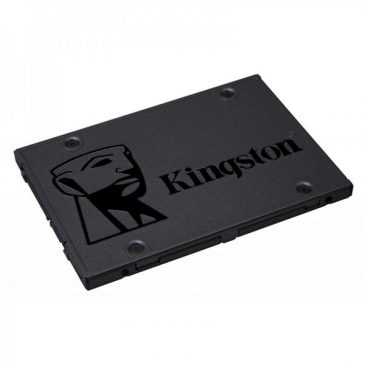 BUY LINK – CLICK HERE
HDD/Mass Storage: 

WD BLUE 1TB

For Storing all those BIG games, we are going with a fan favorite which is the 1TB of WD BLUE 7200 RPM Drive
BUY LINK – CLICK HERE
Power Supply: 

ANTEC 500 WATT VP500 PC

The most important part of the build which powers everything and its important to have a good PSU. We recommend going with the ANTEC 500 WATT VP500 PC with this build as it will suffice all the power requirement and still have room for even more
BUY LINK – CLICK HERE
CABINET

: Phanteks P300

There are lots of options when it comes to picking up a cabinet for the build, but thankfully we have phanteks here in india now since a year so we would highly recommend going with their Phanteks P300 cabinet s it offers great value for the money
BUY LINK – CLICK HERE
Graphics Card:

Sapphire's RX 580 Pulse OC 4GB

Lastly for the Graphics card, since RX series of GPU from AMD side offers better value for money as of the present moment, we will recommend going with the Sapphire's RX 580 Pulse OC 4GB. This GPU would run games like APEX, PUBG , CS:GO,Dota2 without a sweat while running other Triple A titles at 1080p High- Ultra settings at 60 Frames per sec.

AMD, for a limited time is giving away game copies as well with these select products so along with all those free to play games, you will also get your hands on 2 off 3 triple A titles to choose from.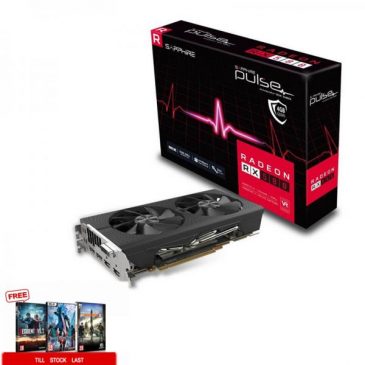 BUY LINK – CLICK HERE
Few Tips:
The total of this entire build comes to around 61500 INR Including GST which is the best build you could get if u buy online.
If you are planning to overclock the cpu in the future, we would recommend buying an aftermarket cooler like the Antec Kuhler H20 which costs around 5k INR to have some good temps while on load and keep the Overclock stable.
We recommend buying another 8gb stick and do a dual channel setup to improve multitasking performance.
The above build is more than enough for 1080p60 Fps across all Triple A Titles with few settings tweaked down.