There always have been games or franchises for me which made me purchase a PlayStation console. God of War and Uncharted are two of those franchises which kept the hype strong for me and always made me buy a PlayStation console during launch. I did the same thing when Uncharted 4 came out but due to lack of funds I had to wait a year and was finally able to buy myself a PlayStation 4 Pro and I was absolutely in awe at how Naughty Dog created a masterpiece of a sequel to a franchise I cared deeply for.
Remaster Improvements
Fast forward to almost six years and we have a remastered version which includes not only the famous uncharted 4 but also its standalone expansion, The Lost Legacy with its upgraded visuals and 60FPS and 120FPS modes and other PS5 exclusive features under the title of " Uncharted: Legacy of Thieves Collection".
This remaster has taken full advantage of PS5's horsepower and has pushed the game to its limits. While I do not own a TV with 120hz capabilities (available on Performance Plus mode), the performance mode of the game was more than enough for me to get a true taste of how an action-oriented game like Uncharted 4 feels at constant 60FPS. It also runs at native 2K which is an improvement over the 1080p native resolution at 30FPS of the base PS4. PS4 Pro received the 2K resolution upgrade later but was still capped at 30FPS. But now with those hardware limitations removed, both Uncharted 4 and Lost Legacy runs and looks better than ever.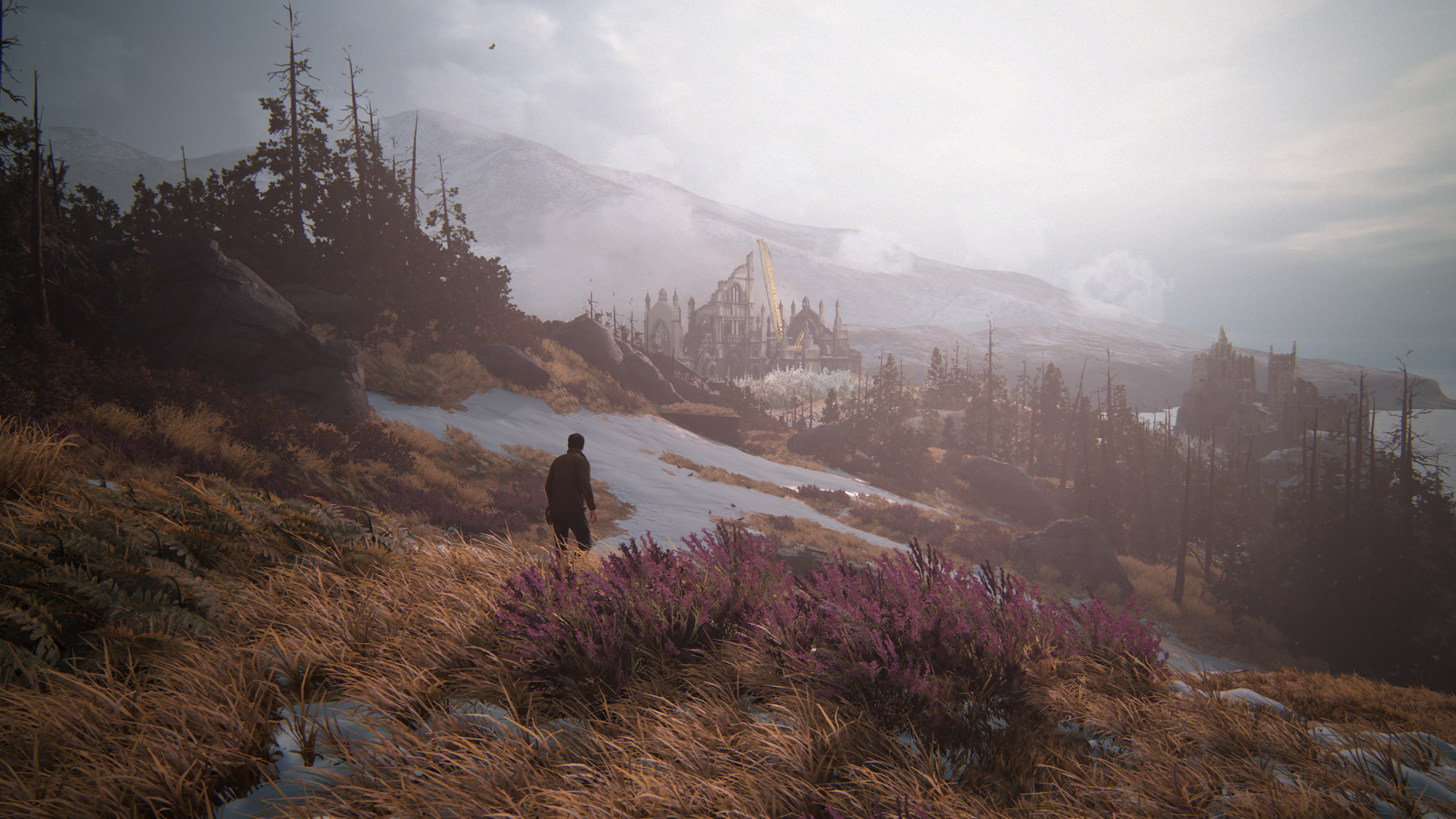 Once you start the game, you are greeted with the main menu asking you which game you want to start with and also has the "Import save from PS4 feature" which can be used to import your old ps4 save here using the PS+ cloud feature or manually transfer via pen drive from PS4 system to the PS5 and load.
Let's talk about the changes that Naughty Dog has made on both games first. Fidelity mode runs both games at native 4K resolution capped at 30FPS which shows the true power of the PS5 console but due to the game's action-orientated nature, I preferred playing and finishing them on the performance 2K60FPS mode.
There is almost no difference in lighting and shadows but textures, bold texts on walls, and electrical hoardings with lights and character detail are much more refined now. The major improvements have been on the LOD(Level of detail) and FOV( Field of View). As you can see from the screenshots above and below, both the games have received massive overhaul when it comes to the LOD and FOV as it's also expected from Naughty Dog ever since we saw the same thing happening coming over from Last of Us Part 1 to 2. Textures now have much more detail in them and character clothes have had an uplift as well. Draw Distance remains unaffected except the landscapes that are present on the far distance are more detailed now.
Loading times are the biggest difference you will see in this remaster. It takes a few secs only to load into the game or to respawn after death. It's almost instantaneous thanks to the internal fast SSD.
We also have PS5 exclusive features present including the haptic feedback which is felt on the controller while shooting or grabbing ledges. Bits and pieces of the vibration are felt while driving as well on both games. 3D Audio is also present but to get a proper feel of it, you will need headphones that support 3D Audio.
Aiming and gun-play are much smoother in performance mode due to 60fps and the transition from a cut-scene to an action sequence is instantaneous and doesn't feel jarring at all.
These changes had more effect on Lost legacy than Uncharted 4. Lost legacy looks brighter and sharper in textures, vegetation, and character details compared to Uncharted 4. This was also the case when the Original came out partly due to the fact that Naughty dog worked on improving their engine and it also used the full power of the PlayStation 4.
The only thing missing here is multiplayer which frankly would have been an amazing bonus for both the old comers as well as the new players as they get to experience it first hand since the Uncharted series has one of the best MP of all time.
Availability & Pricing
Uncharted: Legacy of Thieves Collection is available to purchase for the PlayStation 5 right now with a price tag of 2999 INR across all stores with the PC version coming soon, details of which aren't out yet. You can also upgrade to this collection from your base game if you have the disc and you only have to pay 500 INR / 10$ to upgrade your copy which is a great deal in itself.
Disclaimer: Thanks to Sony India for providing a game code for this Review.
Buy: HERE
Uncharted: Legacy of Thieves Collection PS5 Review
Conclusion
Uncharted: Legacy of Thieves Collection is the best way to play both these games. All the hardware limits that these games were bound to before are no more and it breathes in new life bringing in smoother gameplay and the highest visual fidelity possible under a fair price tag.