MSI teases its brand new GTX 1080 Ti Series Graphic Cards
Msi just teased their brand new lineup of GTX 1080 Ti custom cards. There are total of 5 cards which were teased and all of them have the same design and name as their predecessor.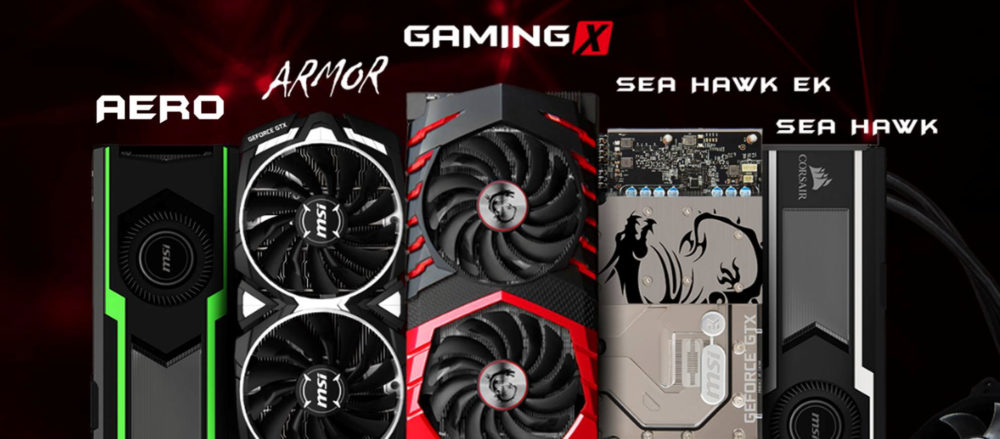 The MSI GTX 1080 Sea Hawk EK (with water block) gave us a glimpse of MSI's first custom PCB for Big Pascal. GTX 1080 TI GAMING X will be quite similar to GTX 1080 and the same applies to GTX 1080 Ti ARMOR, which features identical cooler to its predecessor.
The change however came in the AERO series of the entire Lineup which are now in black and green color scheme and looks different from the others . The color scheme looks very different from what we have seen from MSI till date.
The GTX 1080 Ti Sea Hawk (with AIO cooler) has slightly modified shroud. The tubes in them are connected very close to I/O bracket so we are not sure how exactly will the SLI HB bridge will work here.
The entire lineup looks the same as before in the present 10 series with the exception of AERO with a different color scheme. There is still no news regarding the price and availability of these products so do stay tuned to Tech Syndrome for the future updates.