Introduction
With desktop CPUs getting more and more powerful, liquid cooling is becoming more mainstream than ever. The market for low maintenance fit-and-forget AIO coolers has gone up significantly and we are seeing more AIOs being launched at reasonable prices.
Cooler Master has sent us their new MasterLiquid Maker 240 which is an open loop cooling solution for review purpose which we shall be looking at today. They have been hard at work at bringing consumers good products at good prices especially with the release of their Masterbox LITE 5 RGB cabinet under 5,000 INR consisting of 3 RGB fans at the front and Tempered Glass which we reviewed Here
Gallery And Review
MasterLiquid Maker 240 is aimed at enthusiasts and as well as gamers who are almost in the higher percentages use single graphics cards and who also do not do multi-gpu setups. This AIO might not go well with multi GPU and as well as overclocked CPUs at the same time (it's not supposed to anyway) but for single GPU and stock/overclock CPU's, this will do just great. One thing to remember is that this is not a high-end AIO meaning for a low-end no maintenance consumer to mid-tier systems with single CPU and overclocked CPU's this should do the job.
Build quality of this cooler is pretty solid and is beefy at the same time. The All Copper CPU block is heavy, same with the copper base which  has no marks which generally comes from machines making it very less prone to overheat. The block looks beautiful and is the first thing which anyone will notice while taking it out as its not exactly reflective and also goes well with all the RGB prowess that it will go with along with the included 120 fans
The fitting provided were also full cooper and were compression fittings which were very easy to install as well.
The tubing is thick and is also bent to quite an angle but we did not any problem in inserting it on the fittings and or carrying around the entire chassis.
The pump is powered by a single PWM connector on the motherboard taking very less power which means it does not need a Molex cable to the PSU which is great. CM claims that their in-house design pump gives zero vibration and zero noise level without compromising in the performance of the cooler which seems true since this is not the conventional D5 design as before.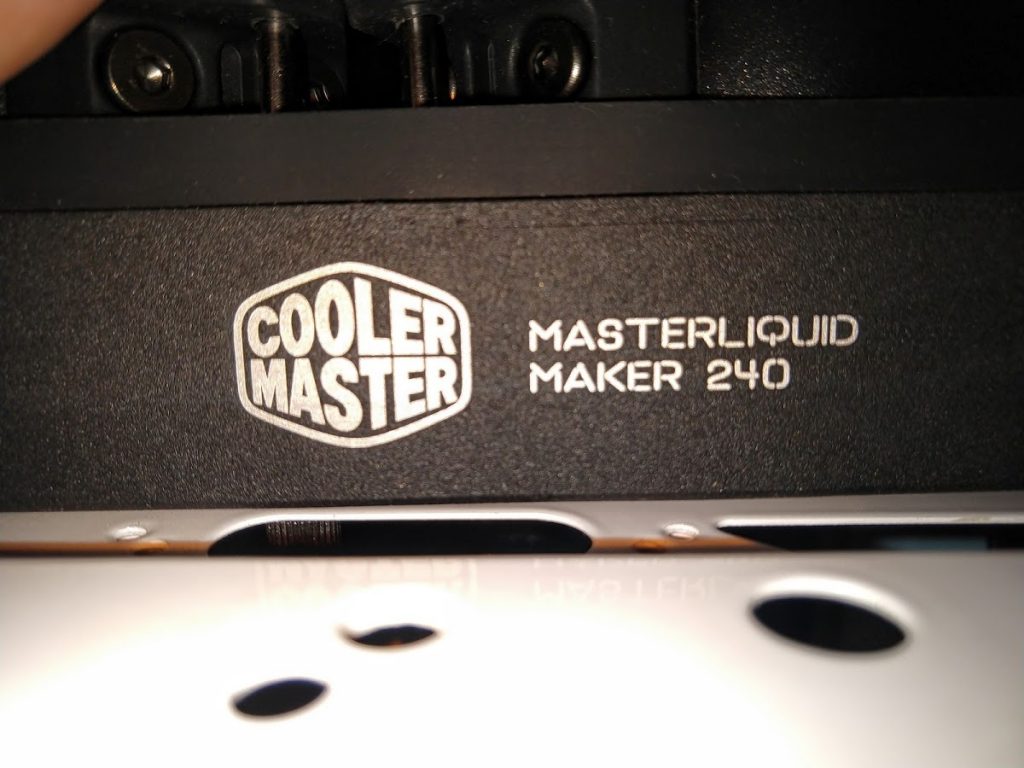 Coming to the radiators, the 240mm radiator in the Cooler Master MasterLiquid Maker 240 has copper as well aluminium for both tubes and chambers. The outside frame is aluminum and it uses G1/4 threads on the two ports at the end. As for the looks, the radiator is like a block with a matte black finish over the aluminum giving it a rustic look which depending on your preference will either look good or bad.
Cooler Master has added two CM MasterFan Pro 120 RGB 120mm fans here with this AIO. These are rated at above 2000RPM range which is good quite for keeping the temps down. They also come with a PWM header & RGB header to be plugged directly into the motherboard or can be connected to the one to three RGB splitters provided along with the AIO package.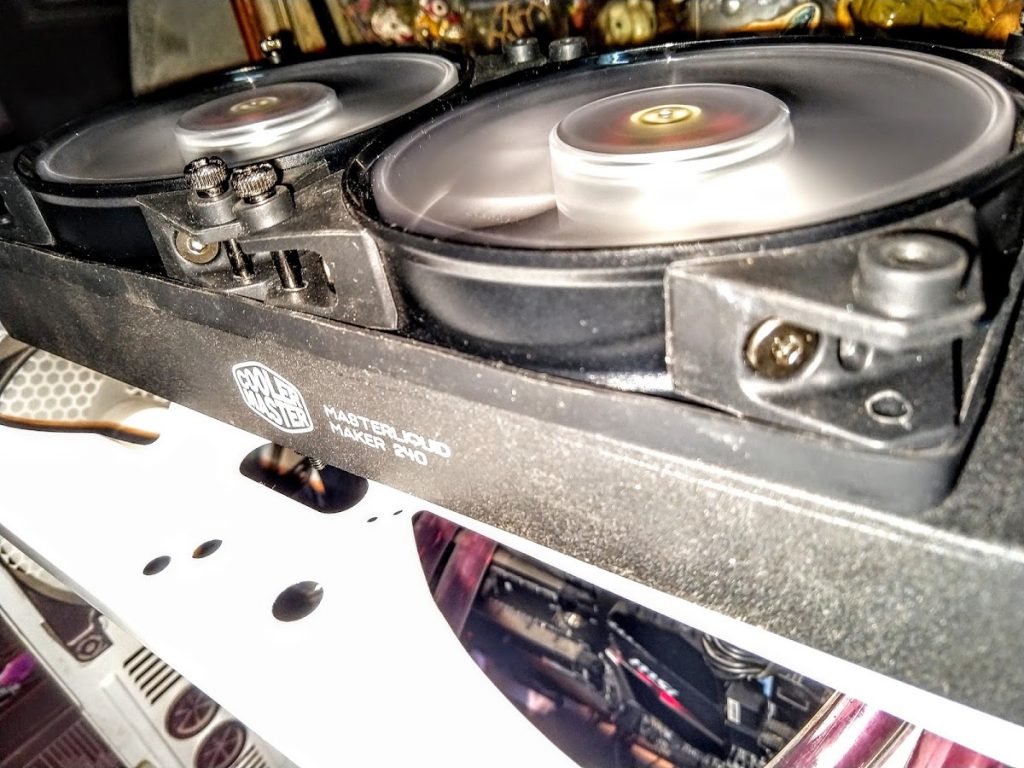 We also get a Magenta colored coolant along with it to be used with the AIO. Cooler Master also provides a 1.2m long clear tubing with this cooler which should be enough for any mid-tower build but still, we would've liked a bit longer tubing which would have really helped someone on a full tower chassis as well. The tubes are quite thick but flexible as well.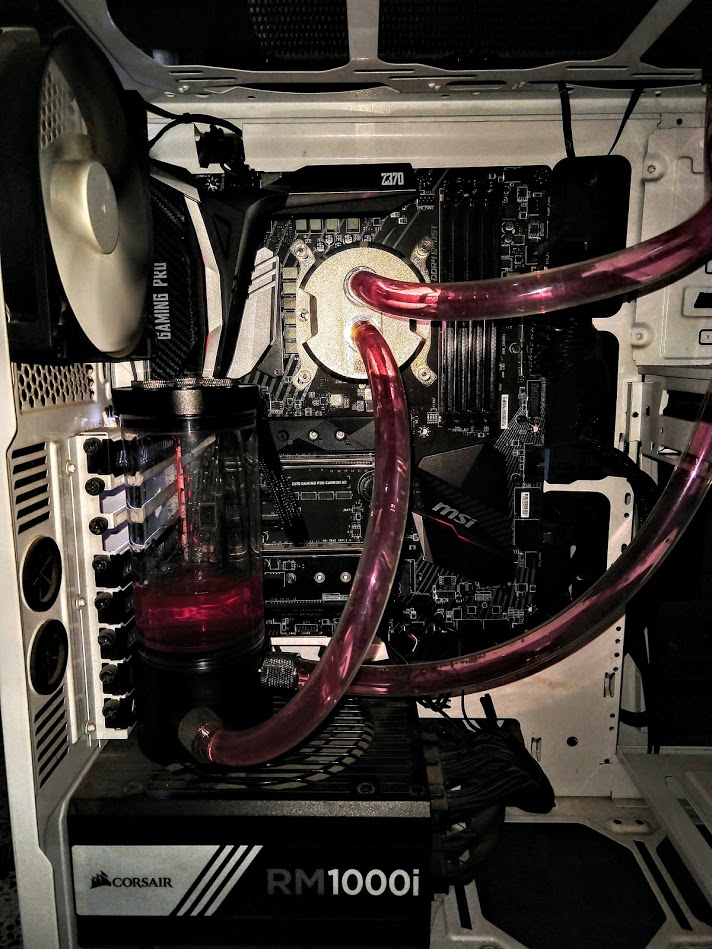 Temperature
We did check how the AIO performs on both idle and stress test scenarios and we are happy to say that it did indeed pass these test as well.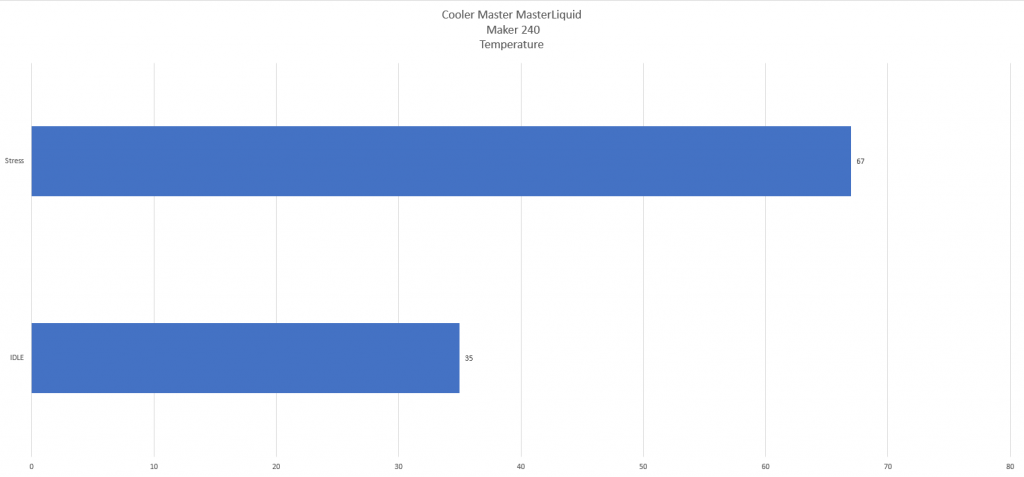 Idle temps were around 35 and were dropping in mid 34s as well when CPU% was as low as 3-4 % in utilization and when the system was completely idle and only few background apps like discord and Nvidia GeForce were running.
Moving on to the CPU stress test which we did on CPU-Z and as well as on Cinebench where it reached a peak temp of around 66-67.
The temps on both idle and stress tests are quite good for a DIY AIO.
Verdict
Coming in at around 29,000 INR, it goes up well against its competitors, even with a slight price increase this is still a good choice for all the enthusiasts and gamers out there who want a low maintenance and very well built AIO which looks beautiful with its all copper plates and base and almost no machine lines as well and non reflective surface which chimes in with the RGBs fitted in your cases. It's not only very well build but also prevents corrosion over time due to the chrome plated socket cover giving longevity the first priority on this AIO. The mounting bracket is quite well built and can be used to mount the 200mm reservoir almost anywhere in the chassis possible which is good for low/mid-tower PC.
Installation was not as smooth and we wanted it to be, because of the heavier weight which actually is a good thing showing its premium design and well-used copper materials.
The only issue, however, is that CM should provide more information about how much distilled water would be needed to mix up with coolant and other such necessary information should be provided for a much easier and smoother operation/installation.
Pros-
A pretty good performer with great temps and less noise
Build quality is top notch with the copper base including the fittings
Fits inside most small/mid-tier cabinets
Easy installation
Few to none machine lines with non-reflective surface which is always a plus
Cons-
The instruction manual should be a bit more detailed
Rating
TechSyndrome Rates it  – 8.5/10, would have been a 9 if not for the manual which would be REALLY useful for beginners and would also help the experienced builders save more time setting this AIO up for the first time.
Stay Tuned for more reviews as always