Walking simulators have been rife with controversial reviews, where some have found games such as What Remains of Edith Finch and The Vanishing of Ethan Carter as masterpieces whereas others have simply complained about the lack of gameplay elements. With that being said, let's dive into Paradise Lost, the newest game of this category developed by Polyamorous and published by All In! Games SA.
STORY :
The game is set in a dystopian, post-apocalyptic world where World War II has led to the Earth becoming a barren landscape. After a prolonged war, the Nazis chose to take the Germans into underground bunkers so that they could live on, while the rest of Europe was decimated in a violent nuclear attack. Years pass and it is not known how many survive in those subterranean cities. The world has become a frozen, irradiated wasteland, and life as we knew it, has almost ceased to exist.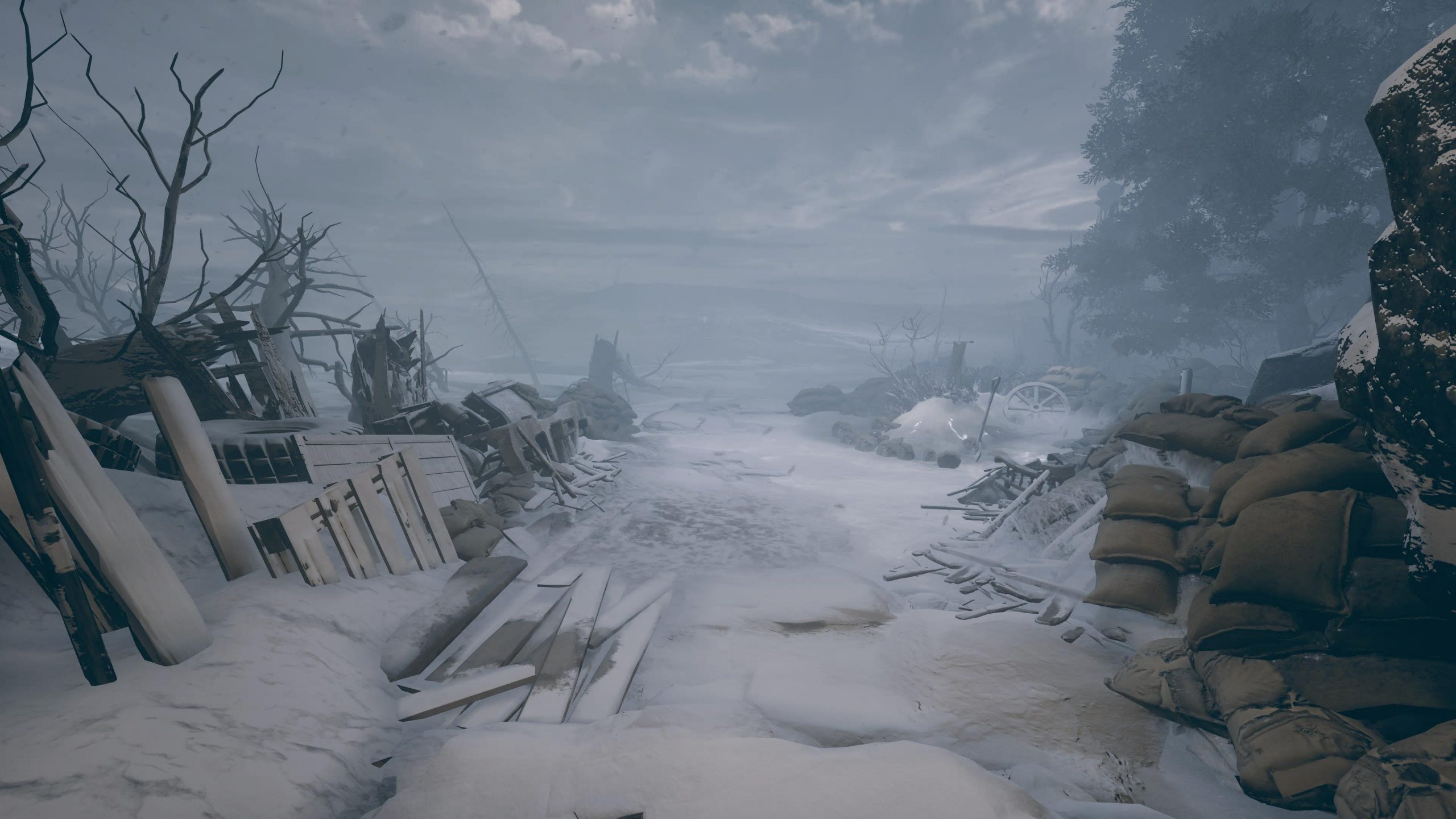 It's in that bleak setting, that our protagonist, a boy named Szymon, wanders into one of these bunkers looking for answers. Armed with a photograph of a man whom he thinks might be his father, and burdened by the memories of his deceased mother, the game follows his path as he journeys through the huge bunker in hopes of closure.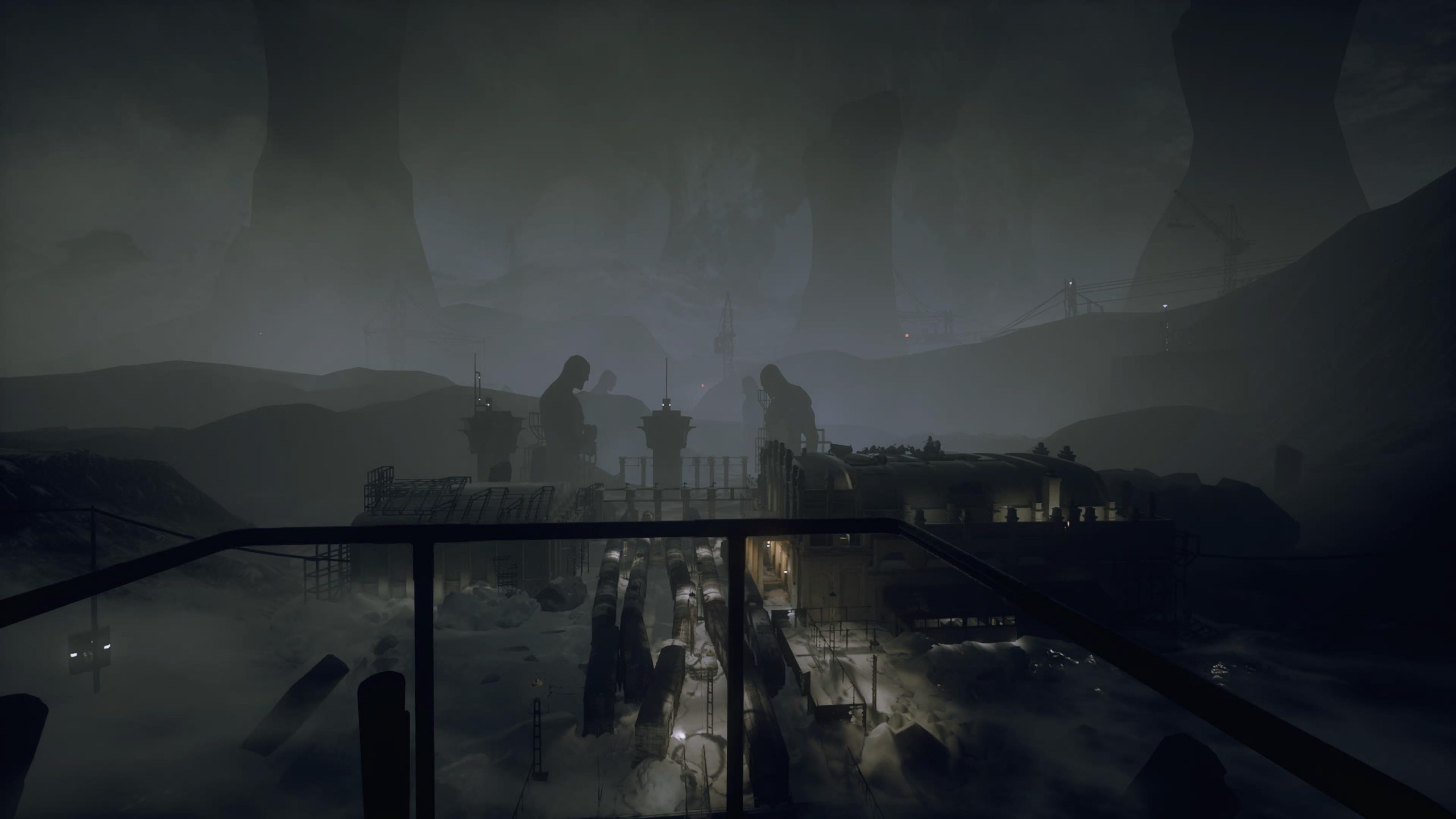 GRAPHICS :
 Narrated through a first-person perspective, the game is pretty linear and the short 3-4 hours story shows Szymon journeying through a variety of landscapes. Although the bunker initially opens into a vast, abandoned train station, the environment undergoes stunning changes, shifting from huge, lavishly decorated living quarters, underground bunkers, huge greenhouses, desolate villages that are beautifully illuminated by lights dotting the subterranean ceilings to gloomy factories and prisons harboring dark secrets.
The atmosphere feels vivid and grim in equal quantities although we are left wanting with respect to attention to textures, and on close examination, objects may often appear crude and somewhat pixelated. Moreover, some areas have been made extremely dark, bordering on pitch black, and this leads to difficulty when playing and exploring. Since I was playing on a Playstation, I had to fiddle around with monitor settings until I could find one that would help me navigate. 
 GAMEPLAY :
The gameplay is where Paradise Lost takes a major hit. The character plods along at a snail's pace and there is no opportunity to make him speed up, even if you want to. While each of the locations is small enough to not affect the playthrough significantly, some areas did tend to take me to the brink of boredom. The only way to understand the story is through notes and audio tapes plentifully scattered around. It might be a tedious read to go through each of them, but the game does little to explain through narratives, and in order to even grasp a basic understanding of the occurrences, these tend to become unmissable. If you are a bibliophile, you are in for a treat, but for the majority of gamers, this might seem unnecessary.
Each of the five chapters in Paradise Lost deals with the five stages of loss – denial, anger, bargaining, depression, and acceptance. While the game tries to mix things up, with an amalgamation of politics and religion, showcasing, on one hand, the terrible destruction left in the wake of war, and on the other, the folly of brainwashed masses rallying beyond imaginary deities, the story falls short of the mark. Apart from walking, the only thing your character can do is open doors leading from one segment to the next. There are absolutely no puzzles and the lack of any other form of control leads to a brutally slow, cumbersome play at times.
Some of the major elements of the plot are painfully apparent from the beginning. The only companionship is provided in the form of a disembodied voice of someone called Ewa trying to help you on your journey. It might be due to the (thankfully) short gameplay but even in the most emotional moments, I failed to manifest any form of feeling for both the protagonist and Ewa. The story simply doesn't engross you enough to make that happen. In terms of background music, there is very little of that and you spend most of your time listening to your own footsteps and the hum of machines. The little conversation that you make does have multiple dialogue options but the result is the same, and ultimately your decisions have little to offer in the way of variability, supplementing the tedious gameplay experience. The game runs quite well on my Playstation 4 with a constant 30 fps, without any significant lags. Loading times are quite less, though that's expected since each area is made of smaller rooms that take around half an hour to navigate.
Buy Paradise Lost: HERE (PC) , HERE (PS4/PS5)
Disclaimer: Thanks to the team and devs over at Polyamorous and All In! Games SA for sending over a PS4/PS5 game code for Review.
Paradise Lost PS5 Review
Summary
Paradise Lost tries to weave an intricate story of opposites – love… and war. We get to see the horrific atrocities committed in this dystopian world as well as how humanity tried to band together to get through troubling circumstances. The story takes us on a journey through philosophy, politics, religion, and most of all sacrifice but while the premise is intriguing, the lack of variability of gameplay as well as the absence of a proper narration make it a laborious 3-hour experience. My rating for Paradise Lost