Introduction of the build
So a lot of you have been asking us to do a monthly series of PC builds under a budget and we did promise you about the same. Well, guess what? We are finally here with it.
In this article, we will take the budget as much as 60,000 INR which is the best case scenario for almost a lot of people out there be it gamers or just content creators who want to start up with a good enough PC which will last them for a good couple of years.
We will be excluding components like Monitor, keyboard, mouse, speakers, UPS in this article so do look out for it.
Prices will be given here according to online prices but we highly recommend buying them locally so you can save quite a few bucks and buy something along with it like an extra ram dim or a good DPI mouse for that instance. The prices given here is as was on the date 20-04-2017
This is an intel- Nvidia build so we will also be doing a Ryzen build at the same budget soon.
The Build

:-
1-Processor:-
Intel Core i5 7400–  14388 rs
2- Motherboard:-
Gigabyte GA-B250M-DS3H– 8750 Rs
3- RAM:-
HyperX Fury Black 8GB DDR4 2133 – 4640 rs
4- Power Supply:-
Cooler Master MasterWatt Lite 500W – 3799 Rs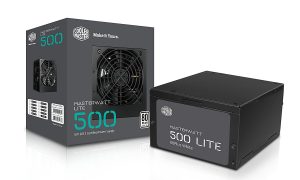 5-Cabinet:-
Corsair SPEC-01 – 3299 Rs
6-Storage:-
WD Blue 1TB – 3614 Rs
7- Graphics Card:-
Zotac GeForce GTX 1060 3GB  – 15523 Rs
8- CPU Cooler:-
Cooler Master Hyper 212 – 2880 Rs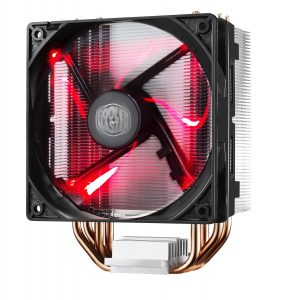 9- SSD:-
Kingston SSDNow 120GB – 4000 Rs
Total Price comes to around 60800 INR approx. Builds are generally done within a 2k-3k INR price buffer cause of the constant change in price but we are happy that we were able to put the best Price: Performance parts out there under the said Budget.
This build will be more than enough for both Gaming as well as rendering or for content creators and light weight to mid weight video editing and encoding and will last 2-3 years easily at 1080p.
The power supply is more than enough to handle 1060 since it's a measly 3 Gigs model and there is room for having more upgrades in there without having to change the PSU.
I hope you guys liked the build and also all the links provided are of amazon and has our AFF attached to it so when you buy from it, we earn around 4% and it will help Tech Syndrome with its monthly expenses. Thank you for being so cool and understandable.
That is it for today folks. We will be back again with another monthly build but next time we will include more budget builds every month so it will help a lot of people in the entire radius and not just people having 60K in their pockets.